Workshop Description
Learn to create augmented reality content for the Microsoft HoloLens with no technical background required. You will learn to build AR Experiences with Enklu on the Microsoft HoloLens 1 & 2. Even if you have never used any of these hardware or platform tools you will leave the workshop with hands on experience creating in 3D! If you are thinking about changing careers to being an XR developer or just seeking to learn a new set of skills, this workshop will leave you inspired and wanting more. Included in this workshop is a FREE Enklu Cloud license so you can continue creating from home!
Holograms, once a signifier of futuristic science fiction, are now the technological pillars of our social reality. Our collective path forward will bring to life a new form of physically-integrated art and entertainment, which can be accessed anywhere in the world. During this workshop we will be themed around creating a space themed experience - planets, astroids and star systems provided!
Get ready to get seriously playful about mixed reality experiences. In this workshop, we'll cover the foundational basics of AR development with Enklu for the HoloLens. You'll learn to create 3D environments, add interactive objects and dynamic lighting elements. Soon, you'll be well on your way to becoming an intergalactic master of holograms!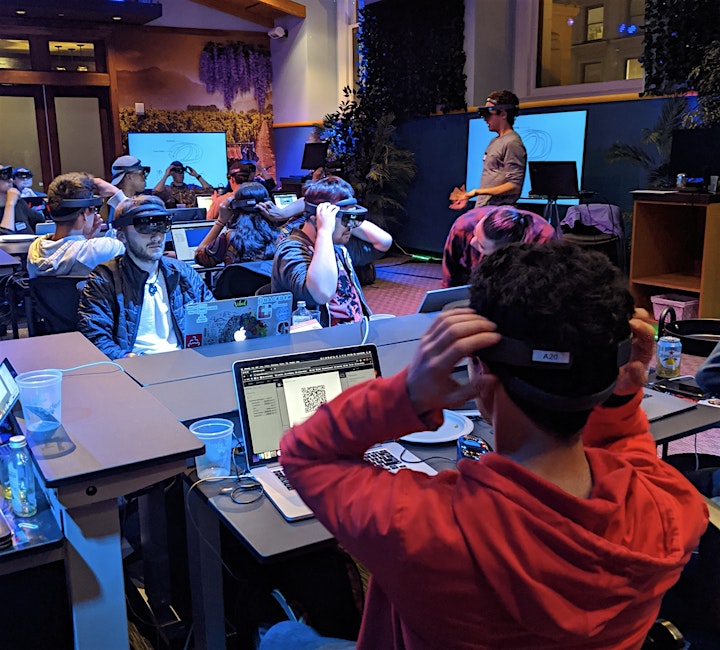 Learning Objectives
By the end of this workshop you will be able to:
Understand the core features of the Enklu Web Editor & HoloLens editor
Build a simple scene and 3D environment
Anchor a 3D scene to a physical real-world location
Add detailed lighting elements and vignettes to your scene
Implement high level organizational skills needed for larger, complex scenes
Create interactive scenes
Edit 3D body tracking 3D animations
Pre-Requisites
A computer with Google Chrome installed and a mouse with right click & scroll wheel. A familiarity with 3D scene editing (Unity, UDK, Maya, Blender, Max, Sketchup, etc) and JavaScript would be beneficial, but not required.
Workshop Schedule
6:00PM | Dinner, drinks and demo AR experiences on the Enklu Reveal
6:30PM| Intro to Enklu: Building a scene
7:00PM | Anchoring and mapping costumes to bodies and scenes within the lens
7:30PM | Adding particle effects
8:00PM | Rapid Prototyping Activity: Build something amazing!
8:30PM | Student Showcase: Show off Your Creations
9:00PM | Workshop Concludes
Questions?
Email us at
contact@enklu.com
.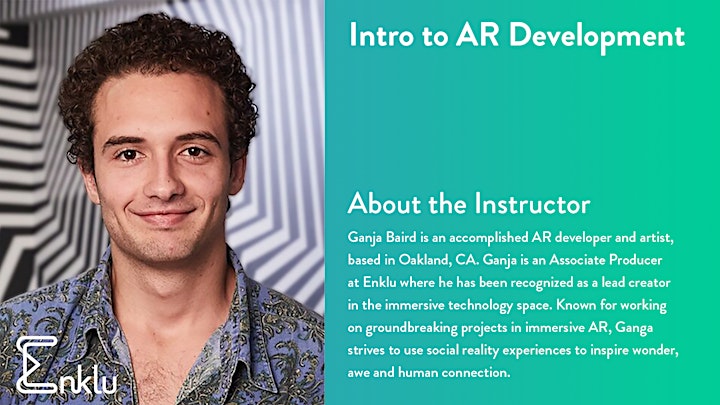 Tags
Share With Friends